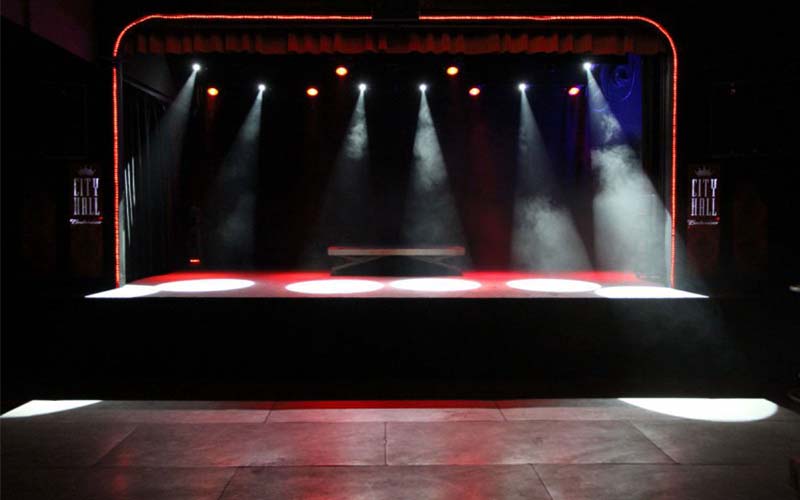 City Hall Barcelona for some great nights out!
Enjoy some nice cocktails!
This club is not all it looks, once a functional movie theatre Club City Hall adds a mysterious pop of history with a modern flare. This theatre was one of the oldest theatres in Barcelona to date. Wanting to keep that old-school feel they have transformed this theatre into an electric club with a sleek and old-timey interior. To achieve this look they have kept all old movie theatre pictures and just added the party!  Nowadays City Hall is popular and one of the largest nightclubs with popular parties. Want a drink? Visit the bar and transport back into the past.
Club City Hall prides itself in housing a very diverse and friendly crowd. They organise many deep house and techno parties for which they are famous for. DJs are invited to perform from all over the world, 5 days a week. Club City Hall is open Wednesday through Sunday with a new party every week, so you will never be bored.
Located at one of the most famous squares of Barcelona, Plaça de Catalunya is the heart of Barcelona. A well-known area this district is lively with a lot to discover. Here you are able to find and choose from countless clubs, bars, and restaurants where you can enjoy delicious traditional Spanish dishes like tapas or paella. "La Rambla"  is the most well-known street and starts at this square. You can easily access this Club using public transport. The closest subway stop is called "Urquinaona" and is located only 5 minutes away. Although City Hall Club does not enforce a strict dress code we advise you to dress nicely and ready to party! For additional information please click here.